Solid-State Lighting
Solid-state lighting (SSL) technology has the potential to reduce U.S. lighting energy usage in half and help address our nation's climate change solutions.
Visit Link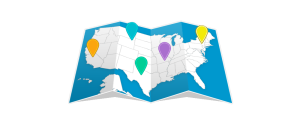 U. S. Department of Energy
The U.S. DOE Energy is leading the conversion to efficiency and renewable energy such as LED. They serve as a catalyst to drive research and development in energy efficiency and performance, and help buyers apply SSL lighting. Their website provides valuable information on energy efficiency and renewable energy technologies.
Visit Link

Find Specific Energy Information
The mission of the Energy Department is to ensure America's security and prosperity by addressing its energy, environmental and nuclear challenges through transformative science and technology solutions.
Visit Link